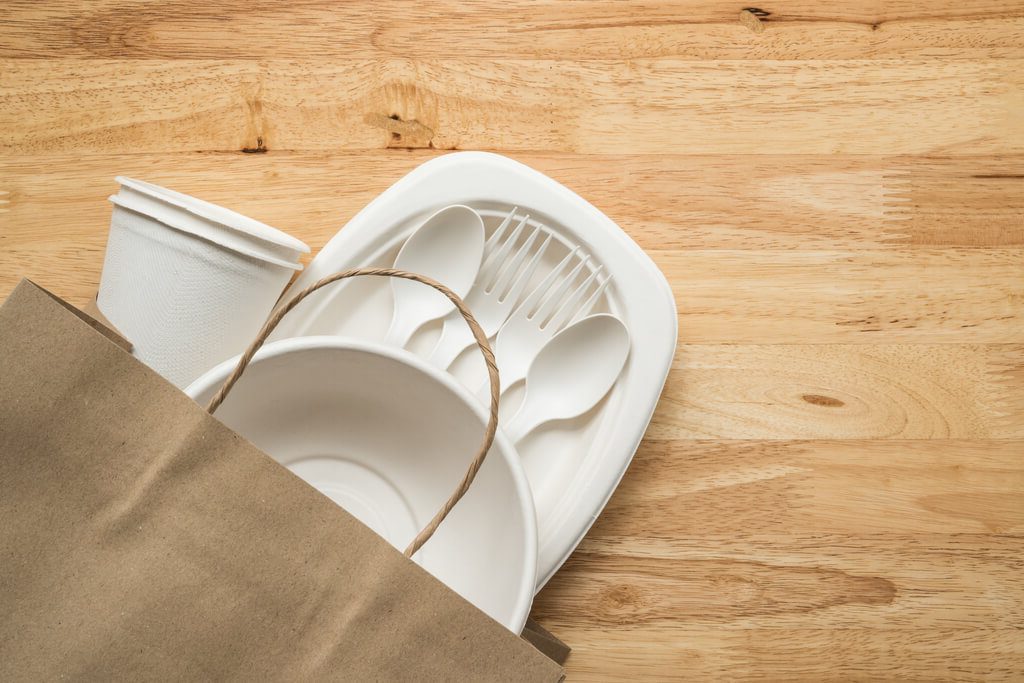 Across the SMSC, enterprises and departments now use 100% recyclable or compostable disposables. The SMSC Gaming Enterprise recycles 10 tons of bingo paper each year. The tribe's on-site recycling facility, the SMSC Organics Recycling Facility, diverts thousands of tons of organic waste from landfills by turning it into compost, mulch, and other earth-friendly products. All food waste from the SMSC Gaming Enterprise and Mystic Lake Center is composted, and all restroom paper towels are composted. Since the launch of NativeGreen, Little Six Casino operates on a 76% diversion rate of all waste through recycling and composting.
With hard work and charitable partnerships, a lot of unused materials throughout our enterprises often find a second purpose beyond our Community. This truth can be seen in the SMSC's incredible waste reduction and sustainability efforts over the last several years. Outdated promotional T-shirts, restaurant linens, hotel room comforters, and upholstery fabric have been given to Bundles of Love, a local nonprofit organization that transforms the materials into baby bundles for newborns in need of the basics. The bundles are diaper bags filled with blankets, T-shirts, hats, and washcloths. Old hotel and pool towels are also donated to the Minnesota Zoo to be used for animal care.
Learn more about the Shakopee Mdewakanton Sioux Community's environmental projects at shakopeedakota.org.